Mission
The mission of the Nebraska Hospital Association (NHA) is to be the influential and unified voice for Nebraska's hospitals and health systems, providing leadership and resources to enhance the delivery of quality patient care and services to Nebraska communities.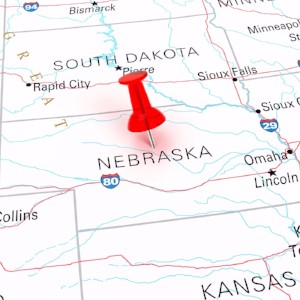 Our Hospital Members
The Nebraska Hospital Association includes hospitals from across the state, from rural Critical Access Hospitals to urban medical centers to academic institutions. Take a look.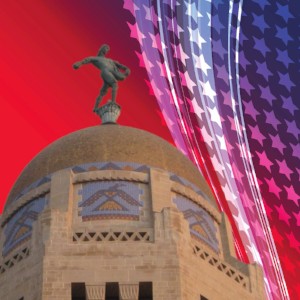 Events
Our educational events help us spread the word of the NHA and learn from your peers and leaders. Join us at our next event. Find out more.
Quality & Safety
Nebraska is home to healthy communities where hospitals are known as leaders of quality initiatives. Health care sets the standard for service excellence and Nebraska's hospitals foster innovation. Read more.
News & Announcements
Nebraska State Treasurer Don Stenberg today launched Nebraska NEST Birthday Babies, a year-long sweepstakes open to parents and guardians of Nebraska newborns in recognition of the state's 150th birthday celebration, which began Jan. 1. Stenberg said a parent or guardian of a Nebraska newborn will be chosen at random to receive a $529 contribution to a Nebraska Educational Savings Trust (NEST) account for the newborn each month of 2017. In all, 12 winners will be selected at random from entries submitted to the sweepstakes. The winners will be announced throughout the year. Nebraska NEST Birthday Babies has been approved by the Nebraska 150 Celebration as an Official Program of the Nebraska Sesquicentennial. The sweepstakes is sponsored by NEST, Nebraska's state-sponsored 529 college savings program. NEST is a division of the State Treasurer's Office. First National Bank of Omaha is program manager.

Heritage Health is a new health care delivery system that combines Nebraska's current physical health, behavioral health, and pharmacy programs into a single comprehensive and coordinated system for Nebraska's Medicaid and CHIP clients. As a result of this transition, there is a new Nebraska Tobacco Quitline fax referral form (attached) that health care providers will need to use when referring their patients to the Quitline. The process and tobacco cessation/nicotine replacement therapy benefits remain unchanged for Heritage Health (Medicaid) patients. Both of these forms are available at www.QuitNow.ne.gov under the Health Care Providers tab.

For its commitment to healthy babies and healthy moms, CHI Health Lakeside has earned Perinatal Care Certification from The Joint Commission. The certification program recognizes hospitals that are committed to achieving patient-centered care for mothers and their newborns. Lakeside is the third hospital in Nebraska to attain the recognition and the second of CHI hospitals nationwide. CHI Health Bergan Mercy also has achieved the certification. Both are full service hospitals with intensive care units and two of only 30 hospitals nationwide to receive the certification.

Heritage Health, the state's new integrated managed care delivery system, began on January 1, 2017. Effective for dates of service on or after January 1, 2017, all Medicare crossover claims for Heritage Health plans' enrolled members will become the responsibility of the member's health plan. This includes both claims from Medicare Advantage Plans and traditional Medicare. Due to the federal testing schedule, the health plans will not have the automated crossover process implemented until approximately the end of February 2017. The health plans will need to complete approximately two months of testing before Medicare crossover claims are approved to be sent automatically from Medicare to the health plans for processing.

The Centers for Medicare & Medicaid Services posted its updated version of the Medicare Outpatient Observation Notice, a standard notice that all hospitals and critical access hospitals must provide effective March 6, 2017 to all Medicare beneficiaries who receive outpatient observation services for more than 24 hours. Under the Notice of Observation Treatment and Implication for Care Eligibility Act, hospitals must provide oral and written notice to beneficiaries within 36 hours after observation services are initiated, or sooner if the individual is transferred, discharged or admitted as an inpatient. The notice informs them that they are an outpatient receiving observation services, not an inpatient, and the associated implications for cost-sharing and eligibility for Medicare coverage of skilled nursing facility services. CMS issued the final policies for implementing the NOTICE Act in August with the inpatient prospective payment system final rule, but delayed implementation until 90 days after the updated MOON was posted on its website. The CMS website includes a downloadable copy of the MOON and its accompanying instructions. CMS notes that manual instructions will be made available in the coming weeks.

Nebraska Hospital Association earned a 2016 ASAE Power of A Silver Awards for its NHA Leadership Institute, which provides up-and-coming leaders with skills to become exceptional leaders and puts them on the path to senior management positions.

The Nebraska Hospital Association Research and Educational Foundation (NHAREF) is excited to announce the recipients of the 2016 Graduate Studies Tuition Aid Program and the Undergraduate Health Care Career Scholarship Program.

The 2016 NHA Workforce Report is now available. In January, we collected vacancy and turnover rates for key healthcare positions from NHA members. This information was compiled to create this report.