Mission
The mission of the Nebraska Hospital Association (NHA) is to be the influential and unified voice for Nebraska's hospitals and health systems, providing leadership and resources to enhance the delivery of quality patient care and services to Nebraska communities.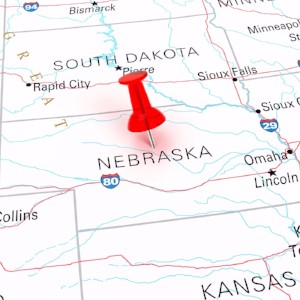 Our Hospital Members
The Nebraska Hospital Association has 91 members across the state, from rural Critical Access Hospitals to urban medical centers to academic institutions. Take a look.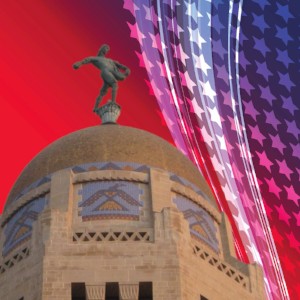 Events
Our educational events help us spread the word of the NHA and learn from your peers and leaders. Join us at our next event. Find out more.
Quality & Safety
Nebraska is home to healthy communities where hospitals are known as leaders of quality initiatives. Health care sets the standard for service excellence and Nebraska's hospitals foster innovation. Read more.
News & Announcements
The Centers for Medicare & Medicaid Services posted its updated version of the Medicare Outpatient Observation Notice, a standard notice that all hospitals and critical access hospitals must provide effective March 6, 2017 to all Medicare beneficiaries who receive outpatient observation services for more than 24 hours. Under the Notice of Observation Treatment and Implication for Care Eligibility Act, hospitals must provide oral and written notice to beneficiaries within 36 hours after observation services are initiated, or sooner if the individual is transferred, discharged or admitted as an inpatient. The notice informs them that they are an outpatient receiving observation services, not an inpatient, and the associated implications for cost-sharing and eligibility for Medicare coverage of skilled nursing facility services. CMS issued the final policies for implementing the NOTICE Act in August with the inpatient prospective payment system final rule, but delayed implementation until 90 days after the updated MOON was posted on its website. The CMS website includes a downloadable copy of the MOON and its accompanying instructions. CMS notes that manual instructions will be made available in the coming weeks.

The HIIN succeeds the recently concluded Hospital Engagement Networks and will work to reduce overall hospital-acquired conditions by 20 percent and 30-day hospital readmissions by 12 percent. The AHA's Health Research & Educational Trust led the largest HEN project, which marked a concerted effort by more than 1,500 hospitals to improve the quality of patient care.

The AHA looks forward to working with the new administration and Congress, AHA President and CEO Rick Pollack said this week. "Millions of Americans have exercised one of our most fundamental rights – the right to vote and elect our leaders – and the result of Tuesday's historic election will shape national policies for years to come. With the election now behind us, we must pivot from politics to governance," Pollack said.

Nebraska Hospital Association earned a 2016 ASAE Power of A Silver Awards for its NHA Leadership Institute, which provides up-and-coming leaders with skills to become exceptional leaders and puts them on the path to senior management positions.

The AHA recently released a MACRA 101 video series to help hospital leaders and trustees prepare for the new Medicare physician quality payment program, for which performance measurement starts in 2017 under the Medicare Access & CHIP Reauthorization Act. Also available as short MACRA Minute videos, the series provides an overview of the program and offers strategies for working with physician leaders to educate staff about the coming changes. "The AHA and its Physician Leadership Forum are ready to support the needs of the health care field as we implement MACRA's sweeping changes," writes Jay Bhatt, D.O., AHA senior vice president and chief medical officer, in an AHA Stat blog post about the videos. "The MACRA 101 video series is just one of many resources available at www.aha.org/MACRA. Watch for more information and tools in the coming weeks and months that will support the field through MACRA implementation." On Nov. 3, join AHA's MACRA experts for a webinar on the new physician payment system.

Please see the provider bulletin regarding Nebraska Medicaid providers' revalidation. All Medicaid providers enrolled with Nebraska Medicaid as of March 2011 will need to be revalidated. Many Nebraska providers have not completed this process. If providers do not submit their revalidation, their Medicaid eligibility will end November 25, 2016. Providers MUST be enrolled with Nebraska Medicaid prior to finalizing their credentialing and contracting with a Heritage Health plan. Providers who remain unsure of whether or not they are included in this initial revalidation may direct questions to Maximus Customer Service at nebraskamedicaidPSE@maximus.com or 844-374-5022.

Important changes are coming to Medicaid in Nebraska! Heritage Health, the state's new Medicaid delivery system, begins on January 1, 2017. What will these changes mean for providers? Join us for one of the meetings listed below to learn more. The three health plans (Nebraska Total Care, UnitedHealthcare Community Plan and WellCare Health Plans) participating in Heritage Health will present and there will be a 30 minute Q&A session.

The Health Research and Educational Trust of the American Hospital Association selected to continue improvements in patient safety Hospital Improvement Innovation Networks to continue patient safety improvement efforts started under the Partnership for Patients initiative.

The Nebraska Hospital Association Research and Educational Foundation (NHAREF) is excited to announce the recipients of the 2016 Graduate Studies Tuition Aid Program and the Undergraduate Health Care Career Scholarship Program.

The 2016 NHA Workforce Report is now available. In January, we collected vacancy and turnover rates for key healthcare positions from NHA members. This information was compiled to create this report.