Mission
The mission of the Nebraska Hospital Association (NHA) is to be the influential and unified voice for Nebraska's hospitals and health systems, providing leadership and resources to enhance the delivery of quality patient care and services to Nebraska communities.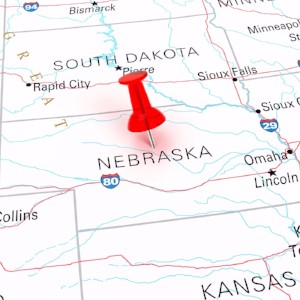 Our Hospital Members
The Nebraska Hospital Association has 91 members across the state, from rural Critical Access Hospitals to urban medical centers to academic institutions. Take a look.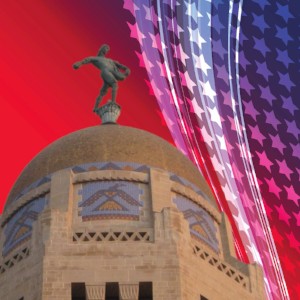 Events
Our educational events help us spread the word of the NHA and learn from your peers and leaders. Join us at our next event. Find out more.
Quality & Safety
Nebraska is home to healthy communities where hospitals are known as leaders of quality initiatives. Health care sets the standard for service excellence and Nebraska's hospitals foster innovation. Read more.
News & Announcements
Hospitals continue to appeal Recovery Audit Contractor claim denials, according to the latest report from the AHA's quarterly RACTrac survey. Hospitals report appealing 45% of all RAC claim denials, and 60% of claims reviewed in the second quarter of 2016 were found to not have an overpayment. Hospitals also report that RACs cite inpatient coding error as the most common reason for complex claim denials. Three in four claims appealed to an administrative law judge took longer than the statutory limit of 90 days to provide a determination to the hospital, according to the report. Hospital representatives are invited to attend a webinar Oct. 18 at 2 p.m. ET to review the survey results and recent RAC policy developments. The free, web-based survey helps AHA monitor the impact of RACs and advocate for needed changes to the program. All hospitals can submit their third quarter data to the RACTrac survey through Oct. 21. To register for the survey or for technical assistance, contact RACTrac support at (888) 722-8712 or ractracsupport@providercs.com.

Important changes are coming to Medicaid in Nebraska! Heritage Health, the state's new Medicaid delivery system, begins on January 1, 2017. What will these changes mean for providers? Join us for one of the meetings listed below to learn more. The three health plans (Nebraska Total Care, UnitedHealthcare Community Plan and WellCare Health Plans) participating in Heritage Health will present and there will be a 30 minute Q&A session.

The AHA shared with the House Ways and Means Health Subcommittee suggestions for enhancing existing hospital quality reporting and pay-for-performance programs to more effectively drive improvement in outcomes and health. In a statement submitted for a hearing on the issue, AHA recommended streamlining Medicare quality reporting and payment program measures to focus on the highest priority quality issues; incorporating socioeconomic adjustment into the Hospital Readmissions Reduction Program; and reforming the Hospital-Acquired Conditions Reduction Program "to provide a fairer, more effective incentive to improve performance."

Please see the provider bulletin regarding Nebraska Medicaid providers' revalidation. All Medicaid providers enrolled with Nebraska Medicaid as of March 2011 will need to be revalidated. Many Nebraska providers have not completed this process. If providers do not submit their revalidation, their Medicaid eligibility will end November 25, 2016. Providers MUST be enrolled with Nebraska Medicaid prior to finalizing their credentialing and contracting with a Heritage Health plan. Providers who remain unsure of whether or not they are included in this initial revalidation may direct questions to Maximus Customer Service at nebraskamedicaidPSE@maximus.com or 844-374-5022.

The Nebraska Hospital Association Research and Educational Foundation (NHAREF) is excited to announce the recipients of the 2016 Graduate Studies Tuition Aid Program and the Undergraduate Health Care Career Scholarship Program.

The 2016 NHA Workforce Report is now available. In January, we collected vacancy and turnover rates for key healthcare positions from NHA members. This information was compiled to create this report. Access the 2016 Workforce Report.