Mission
The mission of the Nebraska Hospital Association (NHA) is to be the influential and unified voice for Nebraska's hospitals and health systems, providing leadership and resources to enhance the delivery of quality patient care and services to Nebraska communities.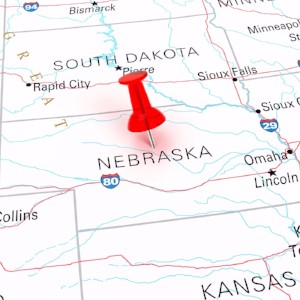 Our Hospital Members
The Nebraska Hospital Association includes hospitals from across the state, from rural Critical Access Hospitals to urban medical centers to academic institutions. Take a look.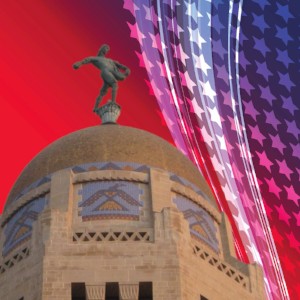 Events
Our educational events help us spread the word of the NHA and learn from your peers and leaders. Join us at our next event. Find out more.
Quality & Safety
Nebraska is home to healthy communities where hospitals are known as leaders of quality initiatives. Health care sets the standard for service excellence and Nebraska's hospitals foster innovation. Read more.
News & Announcements
The Nebraska Hospital Association is hosting a webinar with the Kansas, Missouri, Iowa, Indiana and Michigan hospital associations and The Joint Commission regarding the recent Wisconsin Physician Services (WPS) sleep study changes. The webinar will provide insight into WPS' notification which allows accredited hospitals to immediately begin billing for sleep studies. Mark Crafton and Kristen Witalka from TJC will explain the process and advantages of obtaining sleep accreditation through TJC. There is no cost to attend, but registration is required.

NHA members and staff attended the AHA's Annual Meeting recently in Washington D.C. The theme for this year's meeting was "Advancing Health in America." One of the highlights from the event was the Investiture of the Chairman of the AHA Board of Trustees, Eugene A. Woods, who is president and CEO of Carolinas HealthCare System. The trip was capped off by NHA members and staff participating in a roundtable discussion on advocacy with Nebraska Senator Deb Fischer and staffers from our federal delegation. View the NHA's Federal Advocacy Issues for 2017 that was used for the topic of discussion (Link above). Next year's AHA's Annual Meeting will be May 6-9, 2018.

Sharon Conroy, RN, BSN, CIC, Community Hospital's infection prevention nurse, was recently honored with a state award as part of her work in infection prevention. She received the APIC Distinguished Service Award for 2016 on March 26 in Omaha from the Association for Professionals in Infection Control and Epidemiology. The distinguished service award, the highest award given to an APIC member, was in recognition of Conroy's leadership with efforts to provide statewide involvement in Greater Omaha APIC Chapter, her continuous involvement in Greater Omaha APIC leadership and her support in Greater Omaha APIC membership activities and Opportunities.

NHA Services, Inc. announces four new companies to their expansive list of preferred business partners for Nebraska hospitals. NHA Services is a wholly-owned subsidiary of the Nebraska Hospital Association (NHA). Designed to reduce health care supply chain expenses, NHA Services is a collaboration among the NHA, NHA member hospitals and other Nebraska health care organizations and providers. The newest partners for NHA Services are CHC Community Hospital Consulting, Five Nines, Constellation and COMMONd.

Community Hospital Board of Directors has announced Troy Bruntz as the organization's new President and Chief Executive Officer, effective April 26. Bruntz has been part of the Community Hospital executive team for more than 13 years. "We are excited for Troy's leadership as we begin a new era of growth for Community Hospital and service to our community," said Wayne Watkins, DVM, Community Hospital Board of Directors Chair.

Key dates for the 2017 Nebraska Legislature

• June 2 -- Sine die adjournment

Nebraska State Treasurer Don Stenberg today launched Nebraska NEST Birthday Babies, a year-long sweepstakes open to parents and guardians of Nebraska newborns in recognition of the state's 150th birthday celebration, which began Jan. 1. Stenberg said a parent or guardian of a Nebraska newborn will be chosen at random to receive a $529 contribution to a Nebraska Educational Savings Trust (NEST) account for the newborn each month of 2017. In all, 12 winners will be selected at random from entries submitted to the sweepstakes. The winners will be announced throughout the year. Nebraska NEST Birthday Babies has been approved by the Nebraska 150 Celebration as an Official Program of the Nebraska Sesquicentennial. The sweepstakes is sponsored by NEST, Nebraska's state-sponsored 529 college savings program. NEST is a division of the State Treasurer's Office. First National Bank of Omaha is program manager.