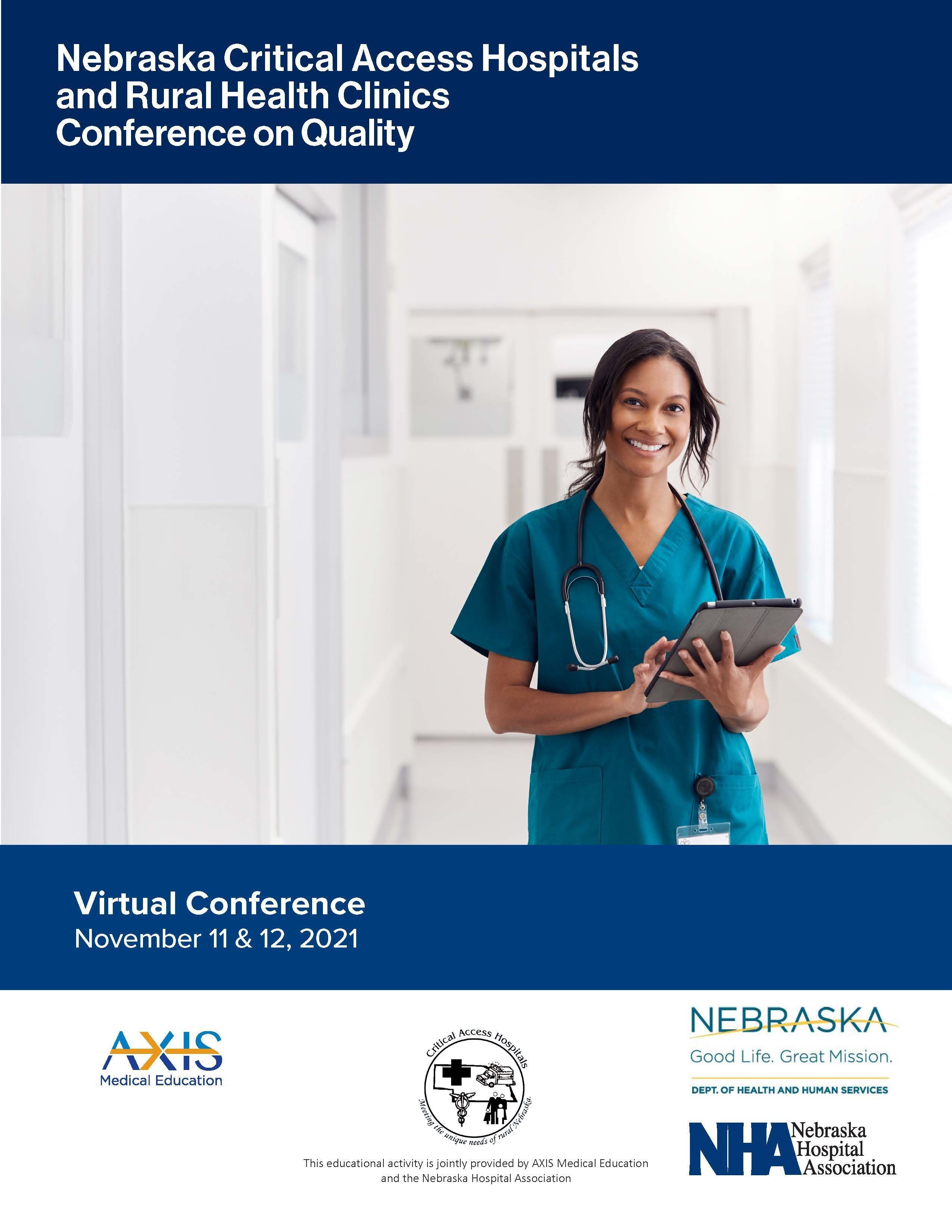 Welcome to the 2021 Nebraska CAH/RHC Conference on Quality
This program has been designed to meet the educational needs of health care professionals including; hospital and clinic quality and nursing leaders, pharmacists, CEOs, governing board members and providers.  This program will focus on national and state best practices and create intentional thought around the role of CAH Quality in the future of Nebraska healthcare.
This is a virtual event. Attendees will be able to use the same ZOOM connection information for all sessions during the conference. All participants will be muted and in listen-only mode upon entry. Live Q&A and chat features will be available during each session.

Download program agenda | CEU Instructions
---
Presentation Downloads