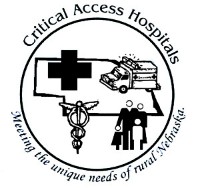 Nebraska Critical Access Hospitals Conference on Quality
---
DOWNLOAD CENTER
Tuesday, November 14
Wednesday, November 15
---
Studer Resources
---
November 14 & 15, 2017
Younes Conference Center
Kearney, NE
This educational activity is jointly provided by AXIS Medical Education and the Nebraska Hospital Association.
Target Audience: CNOs, Directors of Quality, frontline staff.
Overview: This conference provides you the opportunity to meet with your peers and share best practices. Learn from other Critical Access Hospitals (CAHs) and apply these lessons learned in your facility.
Learning Objectives:
Apply high-reliability organization concepts to critical access hospital processes.

Describe steps a critical access hospital might consider to pursue high-reliability status.

Identify opportunities for improvement based on the current MBQIP measures for CAHs.

Provide practical examples on employing antibiotic use data to inform antimicrobial stewardship strategies.

Describe the four components of CMS requirements for disaster preparedness.

Review the survey process regarding Medical Staff reappointment.

Describe the legislative issues important to Nebraska's health care community.

Discuss a platform for

organizational

culture that leads to a culture of "always."  

Define actions leaders can take to build teamwork and leverage employee and physician engagement to create a culture of safety and deliver patient-centered care.

Describe the steps York General took after the incident to enhance their security.

Recall approaches/ideas for expanding health outside the walls of the hospital.

Identify and close gaps in care related to chronic disease management.