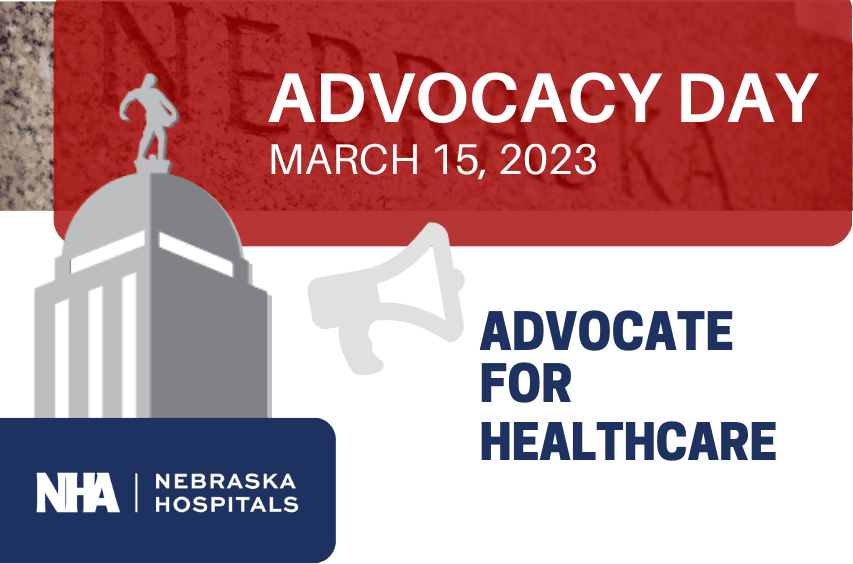 NEW FORMAT FOR 2023 - more direct engagement w/senators.
The NHA Advocacy Day is a half-day workshop that provides hospital CEOs, trustees, key hospital staff members, state senators (and staff), leaders of DHHS and other state health care advocates with important information about state and federal legislative issues. Special emphasis is placed upon those issues impacting Nebraska hospitals and health systems and how they deliver quality and affordable patient care in their communities.
YOUR PARTICIPATION IS IMPORTANT! Having a strong understanding of legislative issues and how they impact your hospital and community is critical for health care executives. Your knowledge of the legislative issues and state health care policy allow you to effectively be a voice and advocate. We will be the most successful when legislators and policymakers hear your grassroots stories describing the realities of health care in Nebraska.
If you have any questions about the NHA's advocacy initiatives, contact David Slattery, Director of Advocacy, at 402-742-8153 or dslattery@nebraskahospitals.org. 
Platinum Sponsor
Champion Sponsors
Advocate Sponsors
Legislative Luncheon Table Sponsors
Contributor Sponsors
Columbus Community Hospital

Community Hospital - McCook

Lexington Regional Health Center

Nebraska Health Information Management Association (NHIMA)