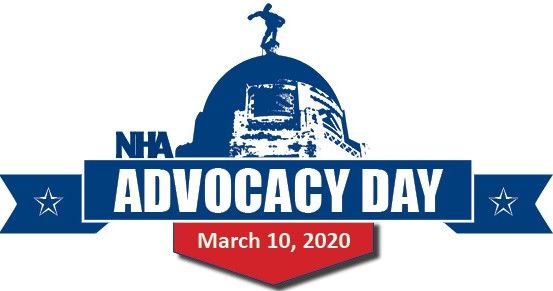 NHA's Advocacy Day is a half-day workshop that provides hospital CEOs, advocacy team members, trustees, key hospital staff, state senators and their staff, leaders of DHHS and other state health care advocates with important information about state and federal legislative issues.
ADVOCACY DAY is Tuesday, March 10, 2020
Our influence is strongest when we speak together and in unison. Each NHA member is called to be an active participant in our advocacy efforts. We can create great change – together – by speaking up, speaking out and speaking loudly. When we speak together, state legislators listen and respond to the issues that impact our patients, our staff and our industry. Together, we can educate, inform and motivate elected officials to make policy and funding decisions that make Nebraska a healthier, stronger state.
YOUR PARTICIPATION IS IMPORTANT! Having a strong understanding of legislative issues and how they impact your hospital and community is critical for health care executives. Your knowledge of the legislative issues and state health care policy allow you to effectively be a voice and advocate. We will be the most successful when legislators and policymakers hear your grassroots stories describing the realities of health care in Nebraska.
If you have any questions about the NHA's advocacy initiatives, contact David Slattery, Director of Advocacy, at 402-742-8153 or dslattery@nebraskahospitals.org.