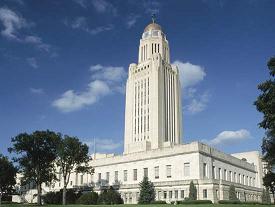 The NHA has always been intent on seeing that Nebraska hospitals and citizens are properly advocated for. We continually work to ensure the ongoing improvement of Nebraska's health care. For more information on NHA Advocacy refer to the Action Center and the pages cited below:
---
Be an Advocate
Help us to improve Nebraska health care by becoming an advocate.
---
Advocacy Day
NHA Advocacy Day will be held on March 20, 2019, at The Cornhusker Marriott Hotel & Convention Center in Lincoln, Nebraska.
---
NHA PAC
The NHA PAC advocates for Nebraska's hospitals by supporting political candidates that want to improve health care in our community.
The NHA understands the importance of Medicaid in Nebraska and is willing to advocate for its continued success in the future.