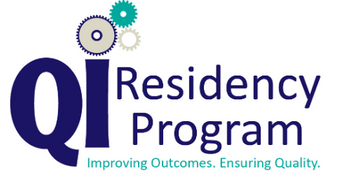 The QI Residency Program has reached enrollment capacity. No additional enrollments will be accepted. 
---
NHA Quality Improvement Residency Program
The Quality Improvement Residency Program was developed as a result of the vision and support of the Rural Quality Improvement Steering Committee.  
The Rural Quality Improvement Steering Committee is a group of thought leaders who work together to provide the framework for developing, supporting and promoting top quality initiatives throughout the state of Nebraska. The Rural QI Steering Committee represents engaged hospital quality leaders, the Nebraska Office of Rural Health, Great Plains QIN, Nebraska Coalition of Patient Safety, Nebraska Association of Quality, Risk and Safety (NAHQRS) and the Nebraska Hospital Association. 
In 2018, the Nebraska Rural QI Steering Committee determined the need for a rural quality improvement residency program. This program is intended to serve as an introductory course for novice quality leaders or those interested in working in hospital quality. The objective of this program is to provide a collaborative learning environment focused on mentoring and networking for hospital quality personnel to develop empowered statewide leaders. 
The NHA thanks the members of the Rural QI Steering Committee, program speakers and content contributors for their valuable input.
Program Objectives
At the end of this program, participants will be able to:
Articulate the definition of quality and performance improvement and explain how quality fits into the bigger picture of

rural hospitals. 

Adapt your learning on surveys and accreditation to prepare and lead your hospital through a successful regulatory 

inspection.

Articulate and complete mandatory external data reporting requirements. 

Describe best practices related to determining and driving quality and performance improvement in your hospital. 

Recognize and differentiate good health care data.

Analyze, abstract and evaluate health care data. 

List

, compare and adapt patient safety tools in your hospital. 

Employ and exercise risk management techniques in your hospital. 

Select and employ patient and family engagement and emergency management tools and techniques. 

Describe the role of quality and performance improvement specific to

medial

staff functions. 

Distinguish and adapt quality infection prevention plans in your hospital.

Articulate population health promotion and continuum of care activities needed in your hospital to adapt to the changing health care reimbursement structure.