Quality & Safety
Nebraska is home to healthy communities where hospitals are known as leaders of quality initiatives. Health care sets the standard for service excellence and Nebraska's hospitals foster innovation. Working from this set of shared values, health care has come to be the industry of choice in the state. Nebraskans are assured access to health care; there is full coverage and a fair payment system in place.
To help Nebraska's hospitals achieve the goal of being leaders in quality, we will be sharing with you some of the initiatives that are taking place right now in Nebraska. The NHA will bring you an innovative, reproducible model of a health care quality initiative.
Have you joined the Hospital Improvement Innovation Network (HIIN)?
On September 18, Rich Pollack, AHA's President & CEO, wrote the following:  
The buzzword these days in quality improvement is "HIIN." That's short for Hospital Improvement Innovation Networks, part of the continuation of the Partnership for Patients program. It succeeds the recently concluded Hospital Engagement Networks and will work to reduce overall hospital-acquired conditions by 20 percent and 30-day hospital readmissions by 12 percent. The AHA's Health Research & Educational Trust led the largest HEN project, which marked a concerted effort by more than 1,500 hospitals to improve the quality of patient care. Now, HRET will lead the largest of the 16 HIIN networks, with the goal of engaging more than 1,700 hospitals across 32 states. HIINs will build on what the HEN projects achieved: the saving of more than 87,000 lives and $19.8 billion in health care costs. AHA and HRET will align quality improvement efforts to expand our reach and accelerate the journey towards higher reliability and zero tolerance for error. Join your colleagues in the HRET HIIN for this worthy endeavor. It's another great opportunity to demonstrate your commitment to spreading innovation and making health care safer for patients and families. 
The Nebraska Hospital Association has again partnered with AHA's HRET and 31 other states to form a HIIN.  Currently, 61 Nebraska hospitals have signed a commitment letter. If you have not yet committed and would like more information about this important work, please contact Renee Towne or Margaret Woeppel.
---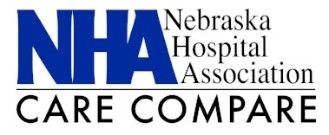 ---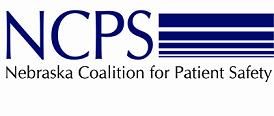 ---
Collaboration
The NHA Is pleased to collaborate with several organizations who increase best practices to achieve quality and safety for the citizens of Nebraska. One such organization is:
Nebraska Perinatal Improvement Collaborative (NPQIC)
Nebraska Perinatal Quality Improvement Collaborative (NPQIC) and learn about their activities. The NPQIC seeks to improve the delivery of and access to evidence-based health care for all Nebraska mothers and newborns by engaging all stakeholders statewide; identifying opportunities to optimize measurable perinatal outcomes and implement initiatives for a sustained improvement; reducing the impact of premature birth statewide; and by being good stewards of the financial resources committed to the organization and allocating our resources across the entire state of Nebraska to achieve the best possible outcomes.