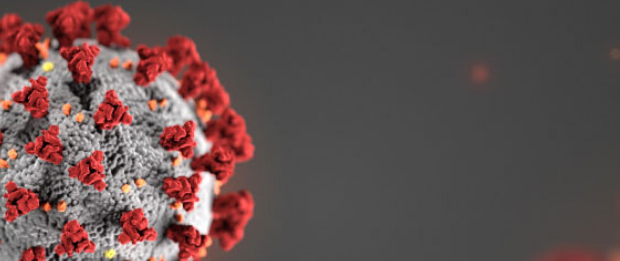 Governor Ricketts announces end of Nebraska's coronavirus state of emergency effective June 30 
The Governor issued Executive Order No. 21-09 to rescind pandemic-related executive orders. The coronavirus executive orders will expire on July 30, 2021, which is thirty days after the state of emergency ends. https://governor.nebraska.gov/press/gov-ricketts-ends-coronavirus-state-emergency
The NHA was able to coordinate with the governor to have Executive Order No. 20-12 remain in effect until August 27, 2021, which will then allow LB400 and LB487 to become effective on August 28, 2021. 
Gov. Ricketts also announced that Test Nebraska will conclude operations by the end of July. The last day specimens will be collected through Test Nebraska sites will be July 18.
Lastly, the Department of Health and Human Services will end its coronavirus dashboard on June 30, 2021.  Any needed future updates regarding coronavirus will be provided in news releases and through other communication channels.
Coronavirus (COVID-19) Information for Health Care Professionals
Governor Proclaims Healthcare Workers Day - March 31, 2021
Read the proclamation here
.
__________________________________________________________________________
DHHS releases COVID-19 Vaccination Plan
The Nebraska Department of Health and Human Services released its COVID-19 Vaccination Plan on October 16. This 36-page document details vaccination preparedness and administration for Nebraska. Download/view the complete plan

COVID-19 Vaccine Phase 1A Allocation Recommendations (12/14/20)

Details Related to FDA's Emergency Use Authorization of Pfizer COVID-19 Vaccine (12/12/20)
__________________________________________________________________________
COVID-19 and LTC: Acute to Post-Acute Transfers
Download/view slides from ICAP webinar (December 10, 2020)
__________________________________________________________________________
Institute for Healthcare Improvement (IHI) publishes COVID-19 Surge Assessment Tool
The ability for hospitals to safely provide care to all patients during the COVID-19 pandemic is critical for the health and well-being of both patients and hospital staff. The purpose of this assessment tool is for hospitals to identify current organizational capabilities and gaps to improve their preparedness and response for another surge of COVID-19 patients. Download/view the assessment tool.
__________________________________________________________________________
Letter from NHA to HHS regarding the availability of multiplex testing for COVID-19
Download/view
The Nebraska Hospital Association is working closely with Nebraska DHHS, the CDC, CMS, AHA and other federal, state and local partners to respond to this challenge and to make sure hospitals and health systems have the most up-to-date information and resources.
UPDATED Post-Acute Transfer Form (12/20)
Waivers
The Centers for Medicare and Medicaid Services (CMS) have issued a broad package of blanket regulatory waivers, as permitted under Section 1135 and other provisions of the Social Security Act, applicable to certain providers. In addition, Nebraska's 1135 Waiver request has been approved. These waivers are effective retroactively to March 1, 2020.
CMS Blanket Waiver (updated 4/10/20)
Summary
Nebraska's Approved Waiver Request
Waiver | FAQs
For questions, please contact Mike Feagler (mfeagler@nebraskahospitals.org) or Andy Hale (ahale@nebraskahospitals.org)
 
Governor Ricketts Executive Orders
Executive Order 20-10 Healthcare Practitioners
Executive Order 20-12 Healthcare Facilities
Telehealth
---
Recurring Webinars and Conference Calls
Governor Press Briefings
Days/Times vary | Watch Live on NET | Archives

 

 

Nebraska ICAP Long Term Care Webinars
Thursdays at 12:00 p.m. CT
(previous webinars and questions and answers found on ICAP website https://icap.nebraskamed.com)

NHA Weekly Member Call
Fridays at 2:00 p.m. CT
Join ZOOM Meeting

Meeting ID: 923 6362 1898
Passcode: 12345

Dial by your location
        +1 253 215 8782 US (Tacoma)
        +1 346 248 7799 US (Houston)
        +1 669 900 9128 US (San Jose)
        +1 301 715 8592 US (Germantown)
        +1 312 626 6799 US (Chicago)
        +1 646 558 8656 US (New York)

________________________

COVID-19 Bi-Weekly Webinars for Infection Prevention Updates for Acute Care and Outpatient Settings
hosted by Nebraska DHHS and ICAP

2nd and 4th Wednesdays of the month | 12:00 - 1:00 p.m. CT

Join with this link:
https://icap.nebraskamed.com/covid-19-cah-webinar-invite/

Webinar slides and recordings can be found here:
https://icap.nebraskamed.com/covid-19-webinars/

 

Department of Homeland Security/FEMA Conference Calls
You are invited to attend a business and infrastructure partners call concerning the Novel Coronavirus 2019 (COVID-19), hosted by the Department of Homeland Security's Cybersecurity and Infrastructure Security Agency (CISA) and FEMA's Office of Response and Recovery Logistics Management Directorate.

Days: Tuesdays and Thursdays (until further notice)
Time: 2:00 p.m. CT
Dial-In #: 1-800-593-7177
Passcode/PIN: 7963614

The conference line will open 10 minutes prior to the call. Business and Infrastructure partners are also invited to access the FEMA NBEOC dashboard via this link

Please contact the CISA Integrated Operations Coordination Center (CIOCC) watch if you have any questions.
---
DHHS Recordings and Slides (MWF calls)
Returning out-of-state travelers HAN 3/23/20
Discontinuing self-monitoring/self-quarantine
Discontinuing isolation
HCW return to work/monitoring/restrictions
Testing recommendations/priorities
Optimizing PPE supply/use versus reuse/conservation
UV disinfection of PPE
ABHR shortages
Reuse of N-95, gowns, masks, eye protection

March 25 | Slides

Cloth mask use
HCW training PPE

March 27 | Slides

High risk domestic travel map
Returning traveler with fever/respiratory illness
EVS cleaning after COVID-19 patient
Exposure risk assessment
Pregnancy and breastfeeding, preliminary data
CDC- patient placement, PPE recommendations, nebulizing
Air exchange rates
Minimizing spread

March 30 | Slides

Returning out-of-state travelers HAN 3/23/20
Dr. Wen Hang Zhang, Chinese infectious study
New testing capacity
How to order different testing options
Masking options
CDC link- pregnant/breastfeeding, PPE, homemade masks

Infection Prevention and Control contact info
Nebraska and Douglas County tracking links
UNMC study on contamination of environment near COVID-19 patients
Limitations with NP swabs and VTM
CDC on UV, H2O2 moist heat
Summary decontamination method and FFR performance

Nulirt ordering
Accepting hospitalized residents back to the nursing home
Gowns for MRSA and VRE
N95 seal check video
CDC updated on PPE optimization
Extended use of eye protection
Strategies for reuse of masks
UV disinfection of PPE
Reporting to LHD

If you quarantine all staff exposed, there will be no one left
Cloth masks for the public
CMS Updates
PPE burn rate calculator
Asymptomatic and pre-symptomatic transmission
Cleaning oxygen tubing
Unique cleaning questions
LTC accepting patients
Managing COVID-19 in LTC

HCW masking
For daily surgical mask use
Nebraska Medicine procedure sharing
Pathways for use of convalescent plasma

Off-site quarantine and convalescence
CSTE Case definition
Daily surgical mask use

Link to ICAP Combined Critical Access and Outpatient Webinar
Race and obesity risk factors]Environmental Contamination study from China
UNMC Study on contamination
3D mask printing FAQ
LTC accepting patients from hospital

Inpatient OB guidance
Women admit for delivery in NYC
ID Society Recommendations
Update CDC infection prevention for HCP
PPE Request form

Medical Reserve Corps
Remdesivir trials
Prone positioning references
tPA treatment case study
ECMOT treatment
Donating plasma after COVID recovery
Co-infection
Options for NP swab alternatives
Hospital to Post-Acute facility transfer guidance

Race as a risk factor
Temporal dynamics in viral shedding
Sero prevalence study from Santa Clara, CA
Serology test EUAs
Rutgers Medical School Lab
Update from CDC Infection Prevention for HCP
UV disinfecting stations in Nebraska
Outside quarantine and convalescence

April 22 Recording | (No slides)

Bed and vent availability
CDC race data
CDC current symptoms update
Pet cats test positive
Remdesivir trial update
Antibody seroprevalence in Santa Clara County, CA

April 27 | Slides | Recording

Mean packing plants and their communities
Major issues in meat packing
Lab findings in COVID-19
Home healthcare guidance

April 29 |  Recording | (No Slides)
 

Bed and vent availability 5/8
Local race data update
Meat packing plants/shelters
Viral kinetics of SARS-CoV-2
Pediatric COVID
Remdesivir Availability
SARS-CoV-2 found in semen
Asthma and COVID-19
Moderna vaccine moves to phase 2
Improvement with anticoagulation
NEJM May 7, 2020 COVID-19 Study
EVA for serology tests

May 11 | Slides | Recording

 

 

May 13 | Slides | Recording

May 20 | Slides 

CDC Case definitions for MIS-C
CDC COCA Call 05/19/20
MIS-C vs KS vs TSS
Phases of COVID
Immunomodulation therapies
IBD Patients
LTC and meat packing facility update
ACTT2 trial

US COVID update
Nebraska testing update
Bed and vent availability
Vaccine trials
Anti-malarial's in therapy of COVID
COVID lung pathology
Burden of COVID on children
Testing neonates

 

Epi update
Superspreaders
Journal articles on mask wearing

Epi update
Superspreaders
Intensity of exposure
Face masks
Research from other countries

Epi update
Data by health department
Wearing masks
BTK inhibitors
Serology update

August 5 | Recording

August 12 | Recording

August 19 | Recording

August 26 | Recording

September 2 | Recording

September 9 | Recording

October 7 | Recording

October 21 | Recording

October 28 | Recording

November 4 | Recording

November 11

November 18 | Recording

November 25 | Recording

December 2 | Recording

December 9 | Recording

December 23 | Recording

December 30 | Recording

January 6 | Recording

January 13 | Recording

January 20 | Recording

 
---
Information and Resources
---
Archived DHHS Recordings
COVID-19 Updates: Archived Issues