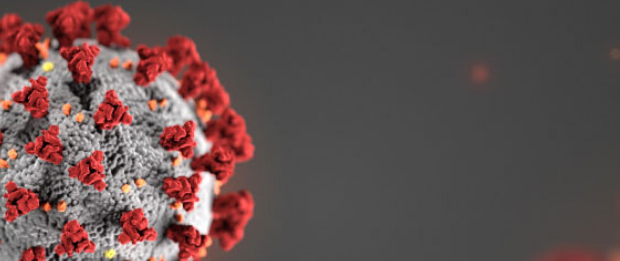 Coronavirus (COVID-19) Information for Health Care Professionals
The Nebraska Hospital Association is working closely with Nebraska DHHS, the CDC, CMS, AHA and other federal, state and local partners to respond to this challenge and to make sure hospitals and health systems have the most up-to-date information and resources.
The following tools include resources and developments related to COVID-19:
Waivers
The Centers for Medicare and Medicaid Services (CMS) have issued a broad package of blanket regulatory waivers, as permitted under Section 1135 and other provisions of the Social Security Act, applicable to certain providers. In addition, Nebraska's 1135 Waiver request has been approved. These waivers are effective retroactively to March 1, 2020.
CMS Blanket Waiver
Summary | More Information
Nebraska's Approved Waiver Request
Waiver | FAQs
For questions, please contact Mike Feagler (mfeagler@nebraskahospitals.org) or Andy Hale (ahale@nebraskahospitals.org)
 
Governor Ricketts Executive Orders
Executive Order 20-10 Healthcare Practitioners
Executive Order 20-12 Healthcare Facilities
Telehealth
Information and Resources
AHA, AMA, ANA letter sent to the President asking for the use of the Defense Production Act to increase the production of medical supplies and equipment.

Joint letter to House and Senate Leadership seeking $1 Billion in supplemental emergency funding for hospitals and health systems.

Includes community information and resources for health care providers

In support of actions related to Coronavirus Disease (COVID-19)

Interim Infection Prevention and Control Recommendations for Patients with Suspected or Confirmed Coronavirus Disease 2019 (COVID-19) in Healthcare Settings

This is how we all help slow the spread of coronavirus.

Politicians, Community Leaders and Business Leaders: What Should You Do and When?

ICAP Help Desk

402-552-2881
Mon-Fri 7:30 - 9:30 a.m. and 2:00 - 4:00 p.m.

CHI Health Questionnaire/Hotline
Available 8:00 a.m. - 8:00 p.m.

Nebraska Methodist Hotline
---
DHHS Informational Calls for Infection Prevention Guidance - Acute Healthcare Facilities
Monday, Wednesday, Fridays at 12:00 p.m. CT
Purpose: To provide guidance on infection prevention for COVID-19 relating to acute care facilities
The Nebraska Department of Health and Human Services (DHHS) Division of Public Health (DPH) is hosting a series of informational calls to discuss infection prevention and guidance for COVID-19. These calls will take place Monday, Wednesday, and Fridays at 12:00 p.m. CT for the next four weeks (through April 3). There is no obligation to attend these meetings, but more to provide updated guidance and answer any questions acute healthcare facilities may have.
When: Mondays, Wednesdays and Fridays (recurring) | 12:00 - 1:00 p.m. CT
Dial-In Number: (415) 655-0003
Meeting Number: 924 627 702
WebEx Link
Meeting Password (for Webex Link): ACU20
---
DHHS Recordings
---
Department of Homeland Security/FEMA Conference Calls
You are invited to attend a business and infrastructure partners call concerning the Novel Coronavirus 2019 (COVID-19), hosted by the Department of Homeland Security's Cybersecurity and Infrastructure Security Agency (CISA) and FEMA's Office of Response and Recovery Logistics Management Directorate.
The teleconference will include an overview of the current situation, a discussion on supply chain issues, updates from available regions or sectors, and will conclude with an open forum for questions and information sharing.
Days: Tuesdays and Thursdays (until further notice)
Time: 2:00 p.m. CT
Dial-In #: 1-800-593-7177
Passcode/PIN: 7963614
The conference line will open 10 minutes prior to the call. Business and Infrastructure partners are also invited to access the FEMA NBEOC dashboard via this link
Please contact the CISA Integrated Operations Coordination Center (CIOCC) watch if you have any questions.